"Long ago, the Khanate turned its back on its warrior traditions. It has no place for pirates and would-be nomads: so here, in the Shadow, the exiles make their home, amid a hundred wrecked, grounded, decommissioned ships."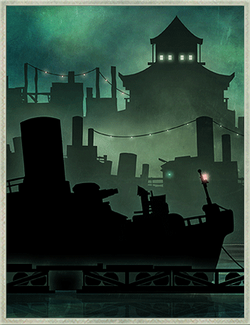 Khan's Shadow is one of the three islands of the Khanate. It is inhabited by the Khanate's exiles, pirates, and other lost folk. Most of these are remnants of, or descended from, its rebellious warrior caste, which the nation seems to have deemed unnecessary after settling down far away from the Fourth City.
Ad blocker interference detected!
Wikia is a free-to-use site that makes money from advertising. We have a modified experience for viewers using ad blockers

Wikia is not accessible if you've made further modifications. Remove the custom ad blocker rule(s) and the page will load as expected.