"A smile, a wink, a butterfly tattoo. An intense and detailed knowledge of weaponry and engines."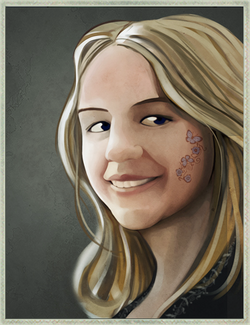 Maybe's Daughter is the love-child of Maybe, a tiger-count of Parabola, and the Lady in Lilac (aka Millicent Clathermont). The beautiful Parabolan Panther is her aunt, on her dad's side. For some reason, she is attracted to the Bazaar... like her mother.
Ad blocker interference detected!
Wikia is a free-to-use site that makes money from advertising. We have a modified experience for viewers using ad blockers

Wikia is not accessible if you've made further modifications. Remove the custom ad blocker rule(s) and the page will load as expected.