"His mastery of fish-flesh would make an emperor weep."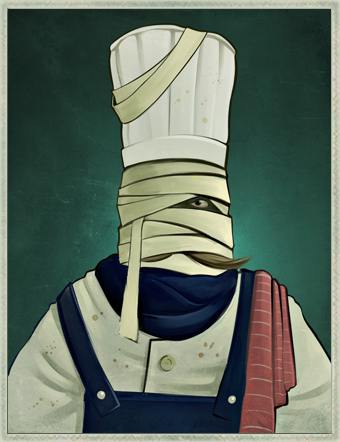 An accomplished tomb-colonist chef (and alchemist) with a troubled past, the Bandaged Poissonier left his family behind to pursue his career. He visits London each year at Hallowmas, to share his shame with all who wish to hear of it. He has cooked for many illustrious figures through the centuries, and would like his most extravagant feast to be delivered to the Fathomking.
Ad blocker interference detected!
Wikia is a free-to-use site that makes money from advertising. We have a modified experience for viewers using ad blockers

Wikia is not accessible if you've made further modifications. Remove the custom ad blocker rule(s) and the page will load as expected.